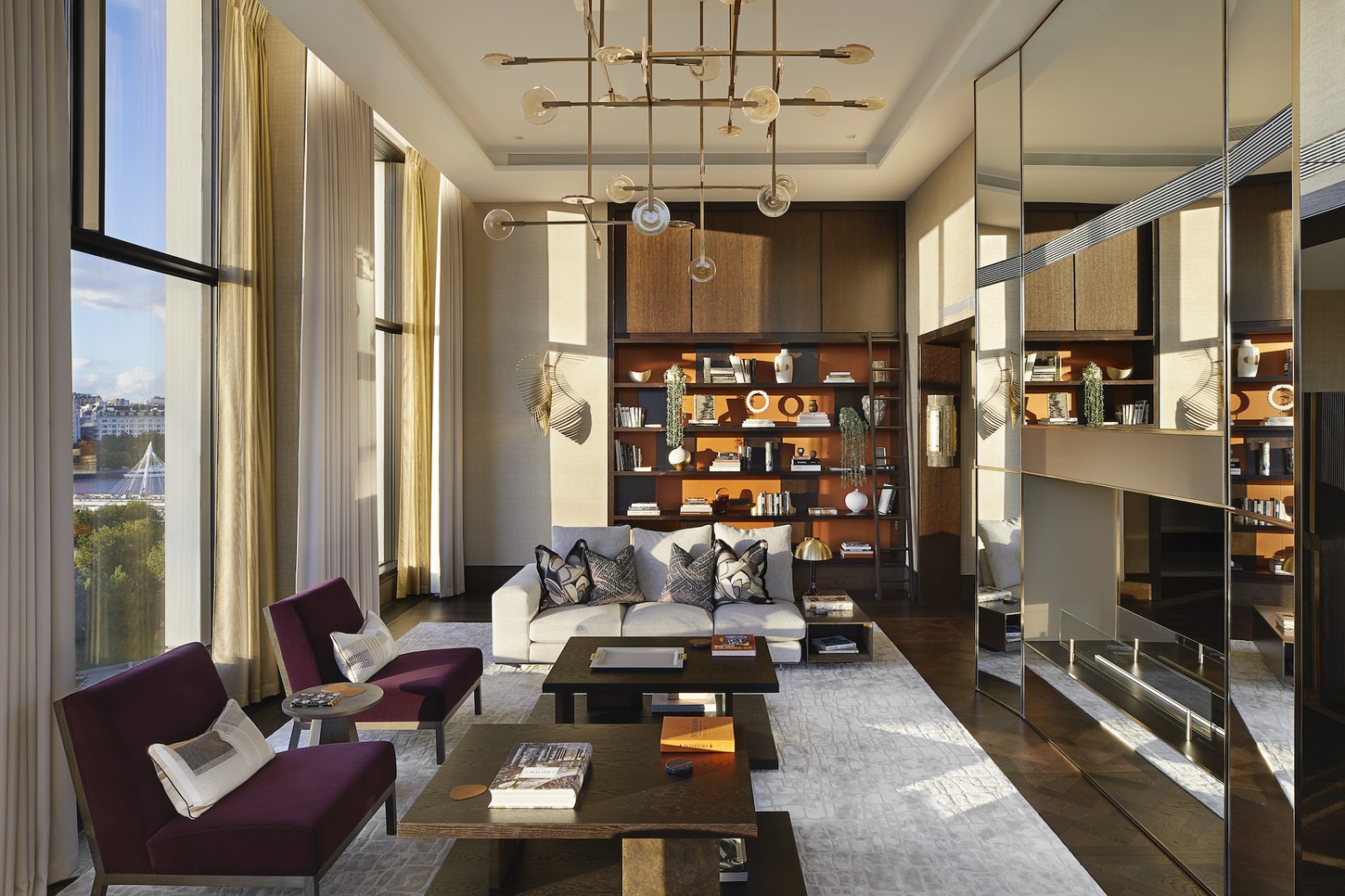 Dressed to impress: Curating an art collection for a £17mn penthouse
Goddard Littlefair & Studio Graphite share some insights from their recent collaboration at Southbank Place.
High-end developers have long been aware of the power of art when it comes to marketing to HNW buyers. But how do you go about selecting the right pieces for a new-build space, and ensuring the collection hangs together?
Design firm Goddard Littlefair and art specialists Studio Graphite talk us through their recent collaboration at Southbank Place, Canary Wharf Group and Qatari Diar's transformation of the former Shell Centre site in SE1…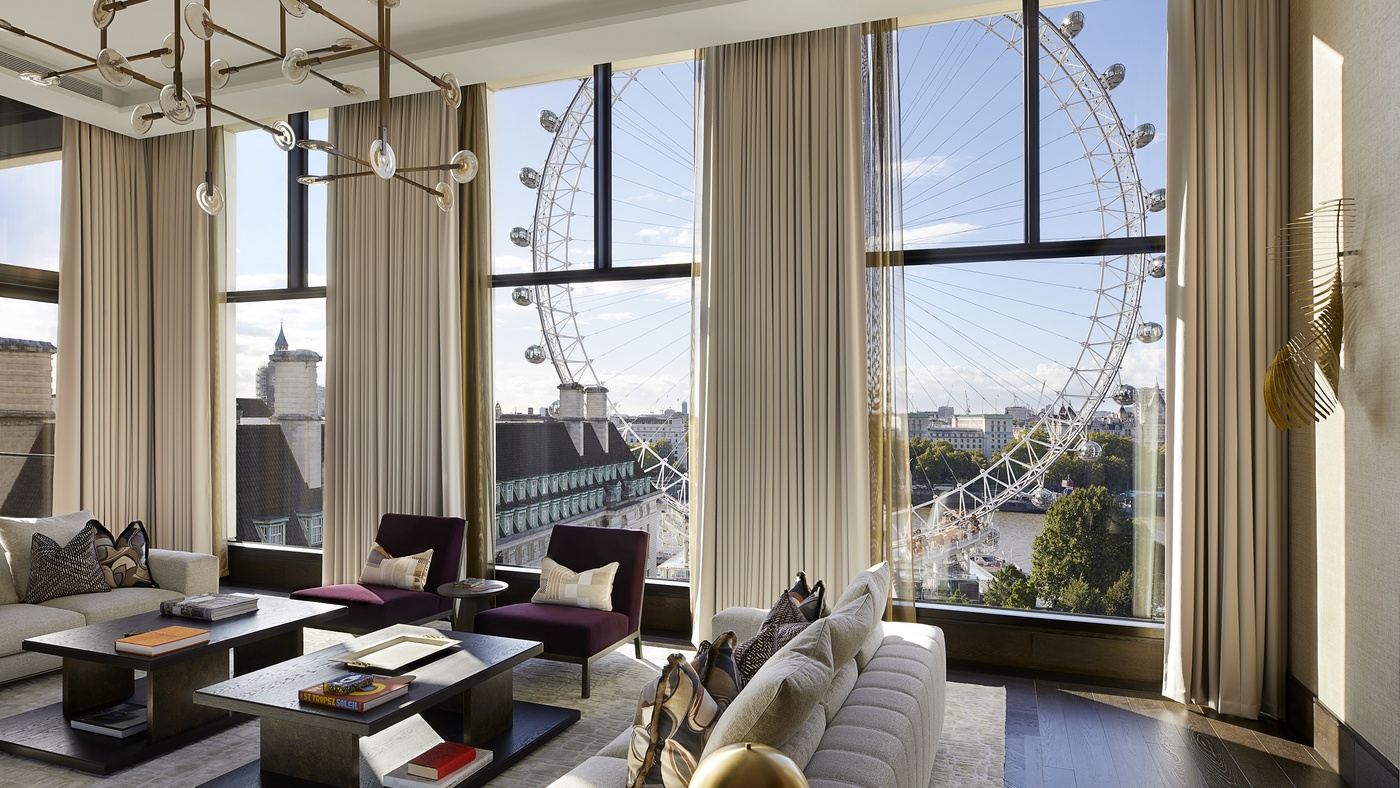 Aiming to "engender the feeling of a private collection united by a passion for this international city", the team has finished the £17mn penthouse with a range of sculptures and pieces inspired by culture and nature, including:
Deco(Studio Graphite), a set of five acrylic paintings on canvas, inspired by mid-century painters, with interlocking organic forms and black shadow details;
Rust Abstraction (Louise Seabrook), an original acrylic painting;
Icarus (Studio Graphite), a brass wall sculpture, which is a twisting wing of curved brass fins;
and Circles (Quentin Wright),a paper sculpture artwork with 144 hand-ripped watercolour fins.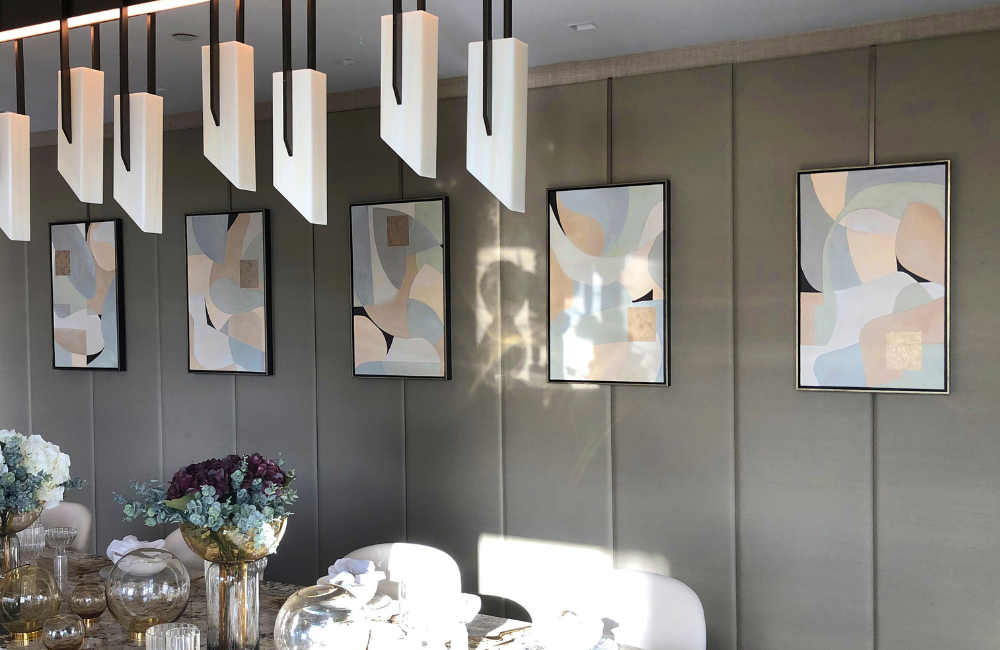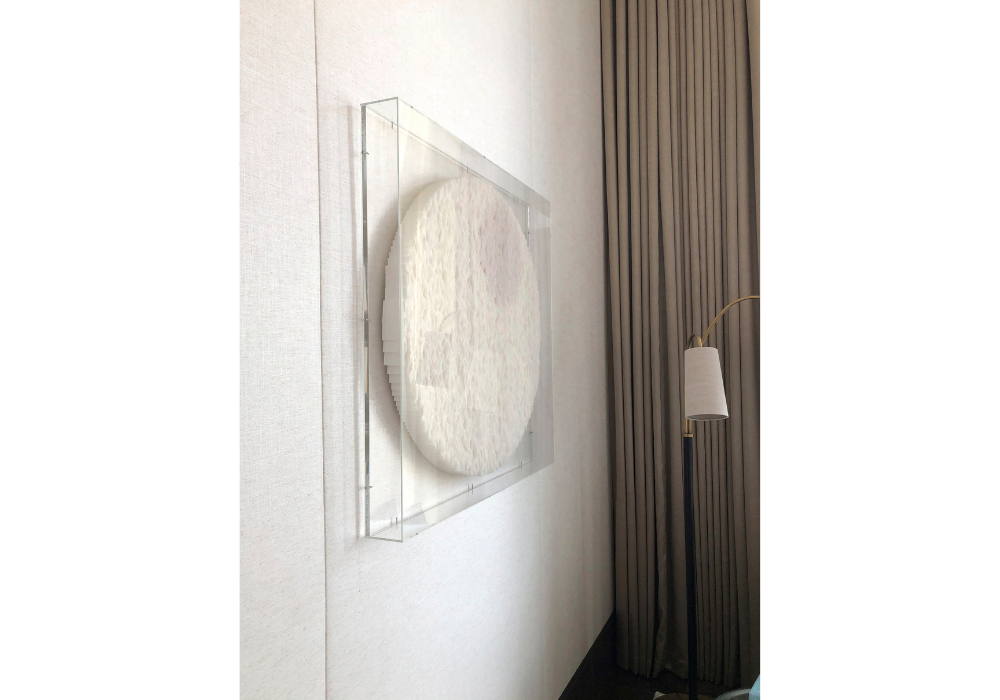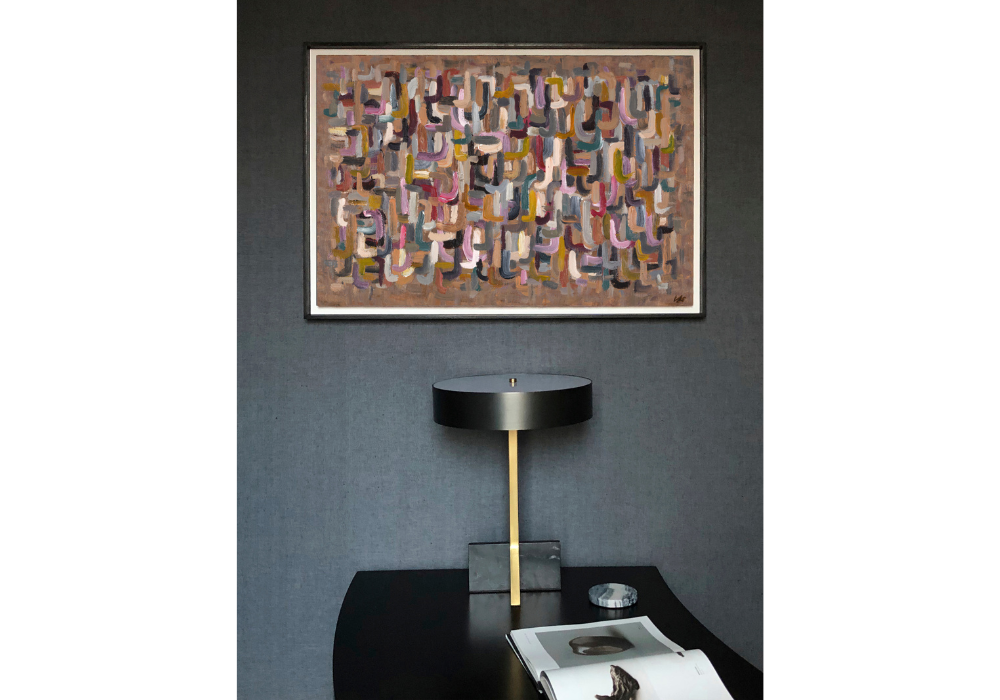 Key elements of the interior scheme include a 4.4m hand-crafted dining table in Patagonia stone with bronze tubular legs; a large chandelier with Amber handblown glass disks (created by using bicarbonate of soda); and a double height mirrored fireplace. The headboard in the main bedroom was handmade by a team of artisan embroiders in India, and inspired by the Gingko leaf.
Martin Goddard & Jo Littlefair of Goddard Littlefair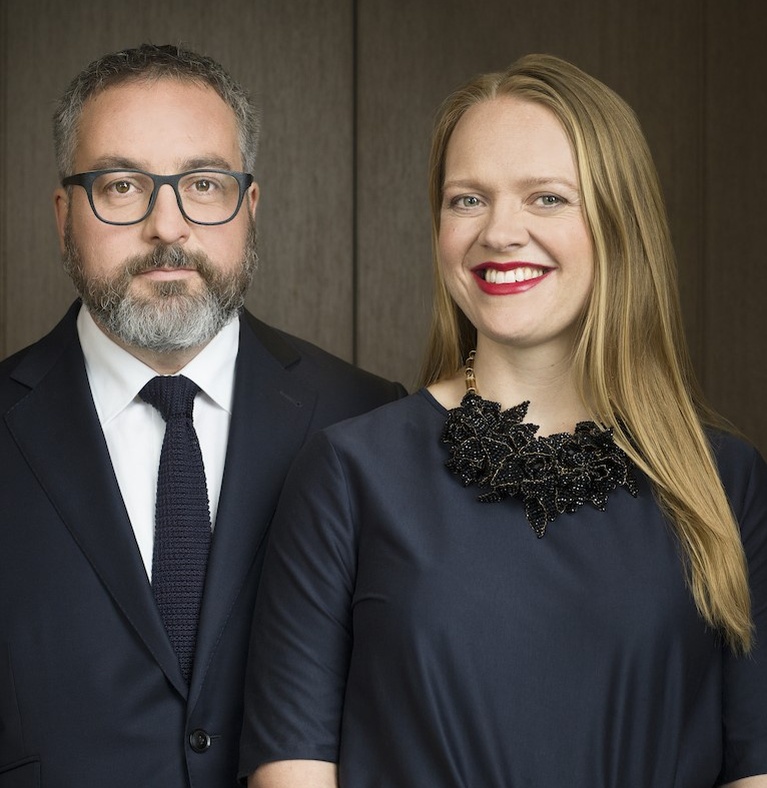 Jo Littlefair, Co-Founder at Goddard Littlefair: "From the outset, London and in particular the Southbank has influenced the design narrative for the interiors at Belvedere Gardens. The optimism of the Festival of Britain, the investment in the future, the innovations in architecture and design that spiralled out of that era were all deeply inspiring as was the fact that all the arts play a part in creating the ambience that is the Southbank.
"When it came to commissioning the art collection for the penthouse, we very much wanted to engender the feeling of a private collection united by a passion for this international city. We felt there would be an underlying desire to commission and collect pieces that were both created by local artisans and reflective of the city in less obvious ways. We're delighted with the results which are all completely bespoke and original."
Discussing the design of the 'Icarus' sculpture, Louise Seabrook at Studio Graphite, said: "Inspired by nature and the articulation of a birds wing, the feathers splaying out, a rhythm, a turn in flight, a re-imagining of the London eye as the sun. Open and light in form, this sculptural piece required a careful balance of metal blades supported from a twisting spine. It was pre-assembled piece by piece and re-adjusted before final silver soldering.
"Creating the wall sculpture for this prestigious penthouse required a careful balance between making an impressive statement piece, but not forgetting it's residential setting. High quality craftsmanship was of the utmost importance to us and working closely with a jeweller whose attention to detail was remarkable allowed us to realise our vision."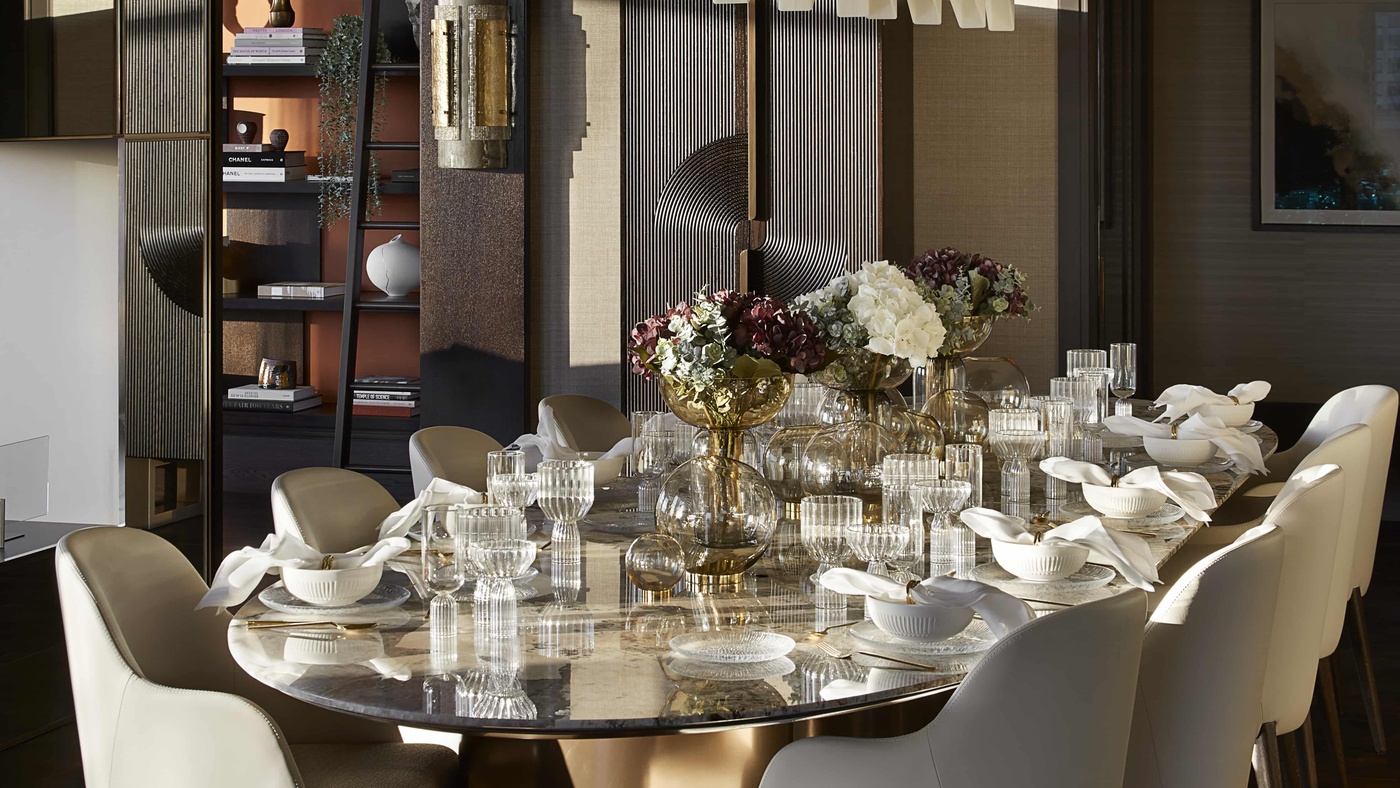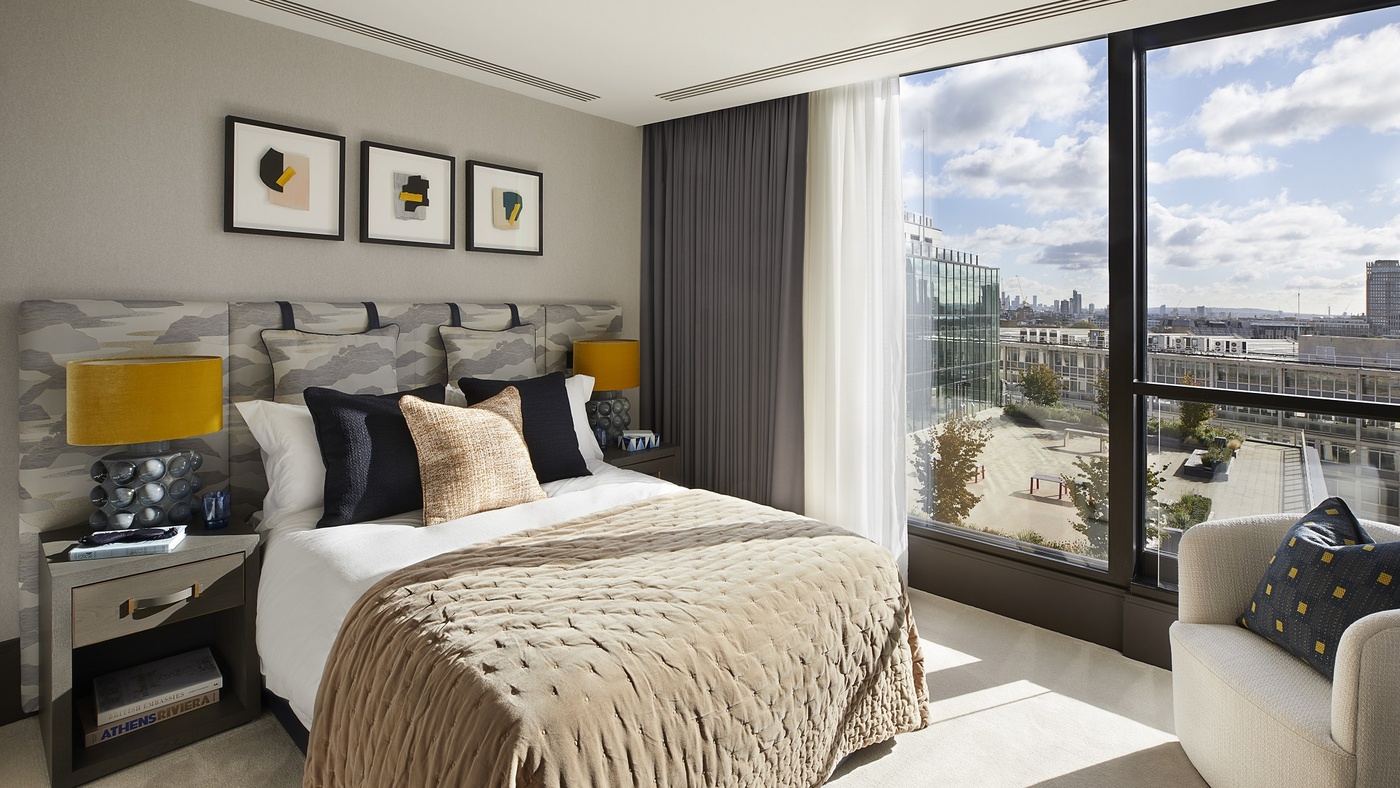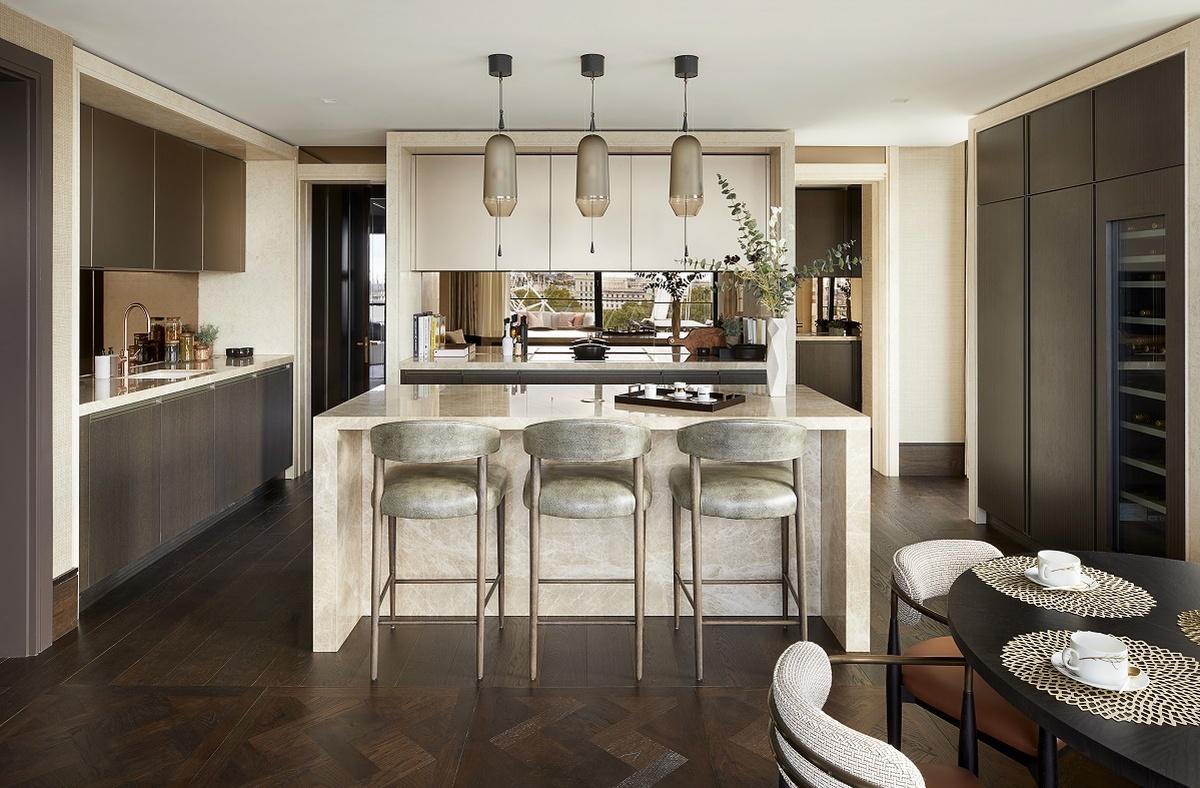 Related journals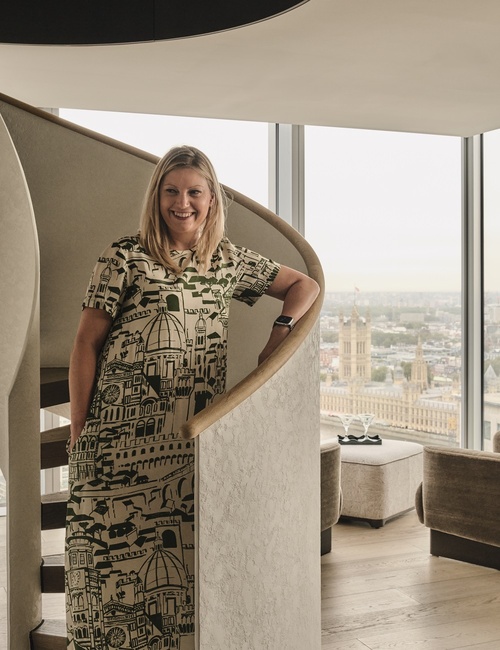 22nd November
Q&A with Portia Fox
The One Casson Square penthouse interior by designer Portia Fox has been revealed, a space filled with bespoke furniture and captivating art. We meet with Portia to discuss her design.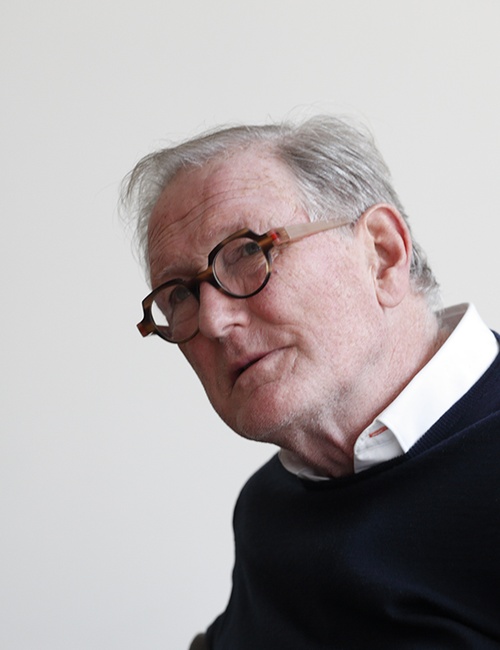 12th May
In Memory of Michael Squire 1946 – 2023
Michael Squire, the founding partner of London-based architecture practice Squire & Partners, and the architect behind much of the masterplan for Southbank Place, died on Thursday May 4, 2023. Under Michael's direction Squire & Partner's has become one of the UK's most respected architecture practices, winning a significant number of design awards, and establishing a reputation for beautiful, crafted buildings in sensitive urban locations, with Southbank Place standing proudly among them.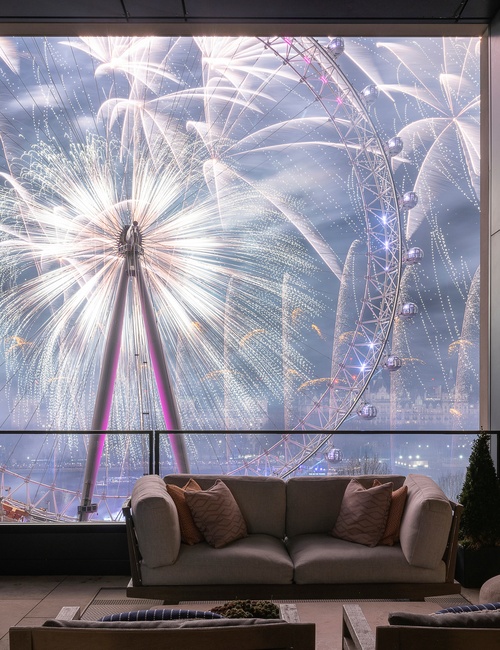 4th January
New Year's Eve at Southbank Place
This year's display above the river Thames has been hailed as one of London's greatest fireworks extravaganzas of all time.
We watched on in awe from the Penthouse in Belvedere Gardens.